A week dedicated to Chocolate, une semaine dediee au Chocolat
Hi there!
As you can see, i spent the week baking with chocolate, thinking about Christmas and baking my usual favourite recipe of the chocolate cake ...which is THE DESSERT at home when I want to please everybody.
Bonjour a tous!
Comme vous pouvez le constater, J'ai passe la semaine entiere a patisser avec du chocolat, en pensant deja a Noel et fait mon habituelle recette preferee de gateau au chocolat...qui est LE DESSERT par excellence a la maison quand je veux faire plaisir a tout le monde.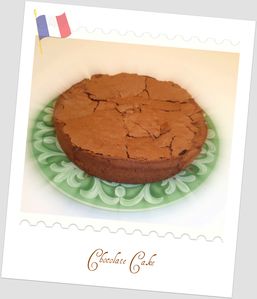 The "Charlotte au Chocolat" or Chocolate Charlotte, it was a first for me...turns out that my daughter loves it: is it because of the brandy or the chocolate ?
La "Charlotte au Chocolat", grande premiere pour moi qui n'en avais jamais faite...il se trouve que ma fille a adore : est-ce a cause du Cognac ou du Chocolat ?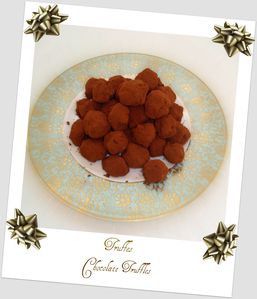 Chocolate truffles...at home I make them just for Christmas time and we eat them in december until Christmas
Les truffes en Chocolat...a la maison je les prepare seulement a la periode de Noel et nous les degustons durant tout le mois de decembre jusqu'au jour de Noel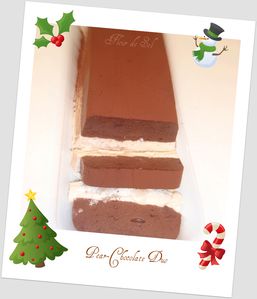 And the exquisite dessert .... after a very rich and long Christmas Eve diner this dessert gives us the chocolate taste, the lightness of a mousse and the freshness of the pear
Et le dessert de Noel par excellence...apres un long et copieux repas de Reveillon de Noel ce dessert nous procure et le gout du Chocolat (indispensable a cette periode) ,le legerete de la mousse et la fraicheur de la poire