Chocolate tart with meringue, Tarte au chocolate meringuee
Well to day, I tested a recipe : a chocolate tart with meringue. quite good, looks a little bit too dark, obviously my oven was too hot...I am going to improve the recipe next time.
Aujourd'hui j'ai teste une recette : tarte au chocolat meringuee, assez bonne, meringue un peu trop coloree car mon four etait trop chaud...je vais ameliorer la recette la prochaine fois.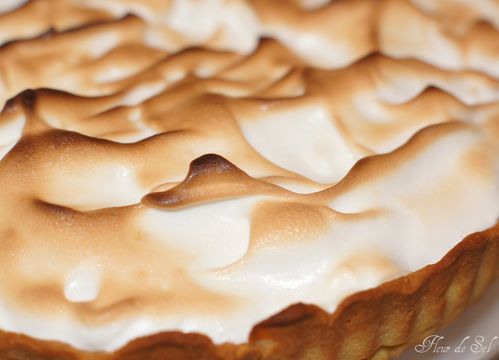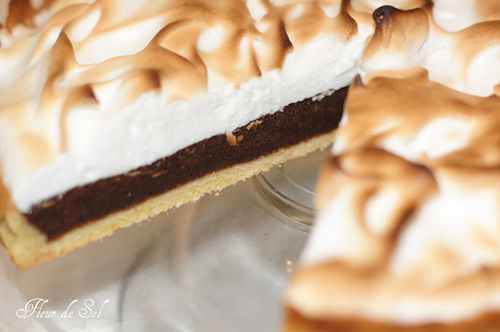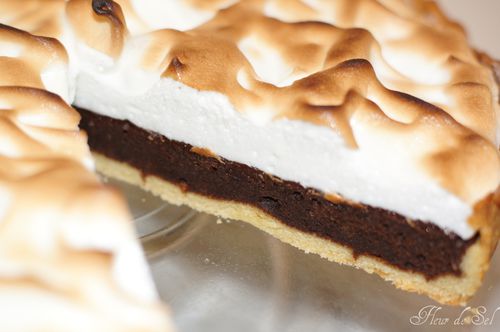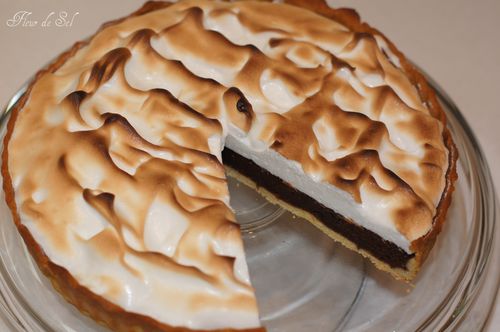 Fleur de Sel
French homemade cakes and desserts in Sydney
Copyright © 2010 Fleur de Sel www.fleurdesel.com.au