Our dinner at, notre diner aux Ambassadeurs hotel Crillon
Yesterday evening we went to the Hotel Le Crillon, place de la Concorde, next to the American Embassy .
We had a drink at the bar and then had dinner at the restaurant
Les Ambassadeurs, we were curious because the new Chef got a great review. But maybe it is because we are so used to dine in this kind of restaurant, we didn't find it that amasing...plenty of none star restaurant in the French country taste better, but I am not saying it was not good, it was good just not as much as we were expecting.
The decor of the room is amasing with these beautiful chandeliers,etc...
Here are some pictures of the gastronomic meal.
Hier soir nous sommes alles a l'hotel Le Crillon, place de la Concorde, a cote de l'ambassade americaine.
Nous avons pris un verre au bar puis avons dine au restaurant Les Ambassadeurs, nous etions curieux car le nouveau Chef a de tres bonnes critiques. Peut-etre est-ce parce que nous avons tant l'habitude de diner dans les grands restaurants, mais nous n'avons pas trouve ce repas exceptionnel...beaucoup de restaurant non etoiles de province ont plus de saveur, mais je ne sous-entends pas que le repas etait mauvais,ca n'etait juste pas a la hauteur de nos attentes.
La decoration de la salle de restaurant est magnifique avec ses jolis lustres,etc...
Voici quelques photos du menu gastronomique.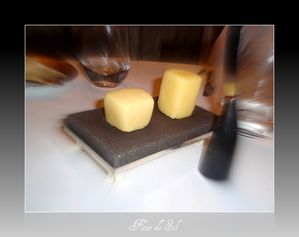 Beurre de baratte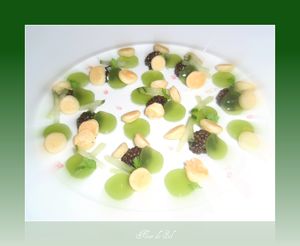 Caviar de Sologne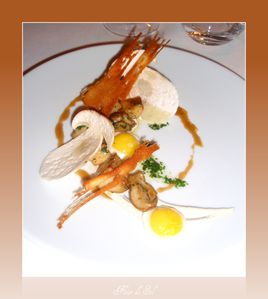 Cepe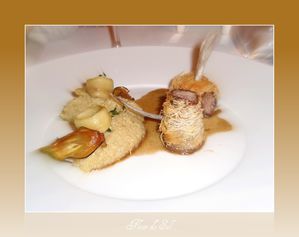 Agneau
Lamb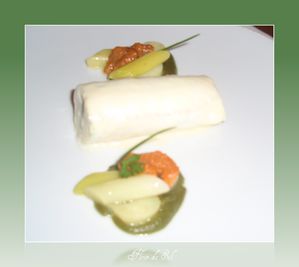 Fish
Sole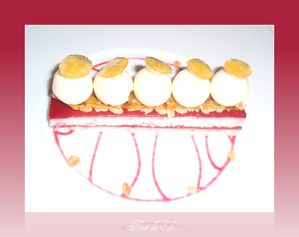 riz au lait
rice pudding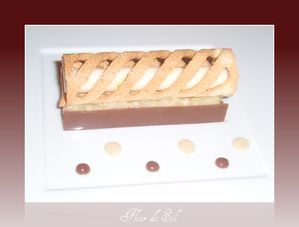 Finger au chocolat
Chocolate finger
And 2 other dishes from A la Carte
Et 2 autres plats pris a la carte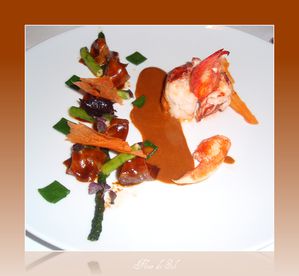 homard
lobster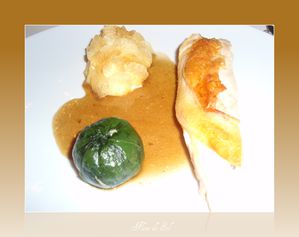 poultry
poularde
A bientot
Cheers
Fleur de Sel