This cake won the title of AUSTRALIA'S FAVOURITE CAKE
Few weeks ago I nominated a cake I decorated for my daughter's Sweet 16th for the Aussie Cake-Off Competition on Cake Appreciation Society facebook page.
Out of almost 700 cakes in competition I won ! Here is their post :
Cake Appreciation Society
As the clock strikes 12 midnight here, we declare the 1st PLACE WINNER of the AUSSIE CAKE-OFF COMPETITION to be the Jimmy Choo Thong Cake entered by Fleur de Sel, Sydney. Congratulations! Unlike the Australian Government, there's no hung parliament here and unlike Top Model, #41 is the correct winner with the most vot

es and has won the bragging rights to being AUSTRALIA'S FAVOURITE CAKE!
And here is the cake :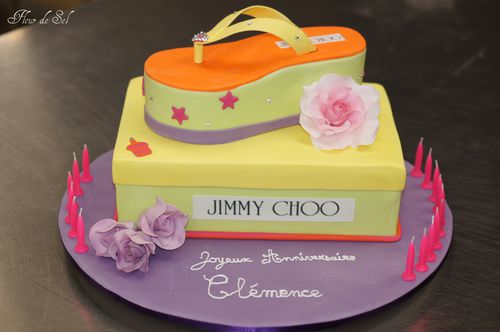 I am deeply honoured and I would like to thank all of you for your votes and your support.
Cheers
Fleur de Sel
Copyright © 2010-2011 Fleur de Sel www.fleurdesel.com.au